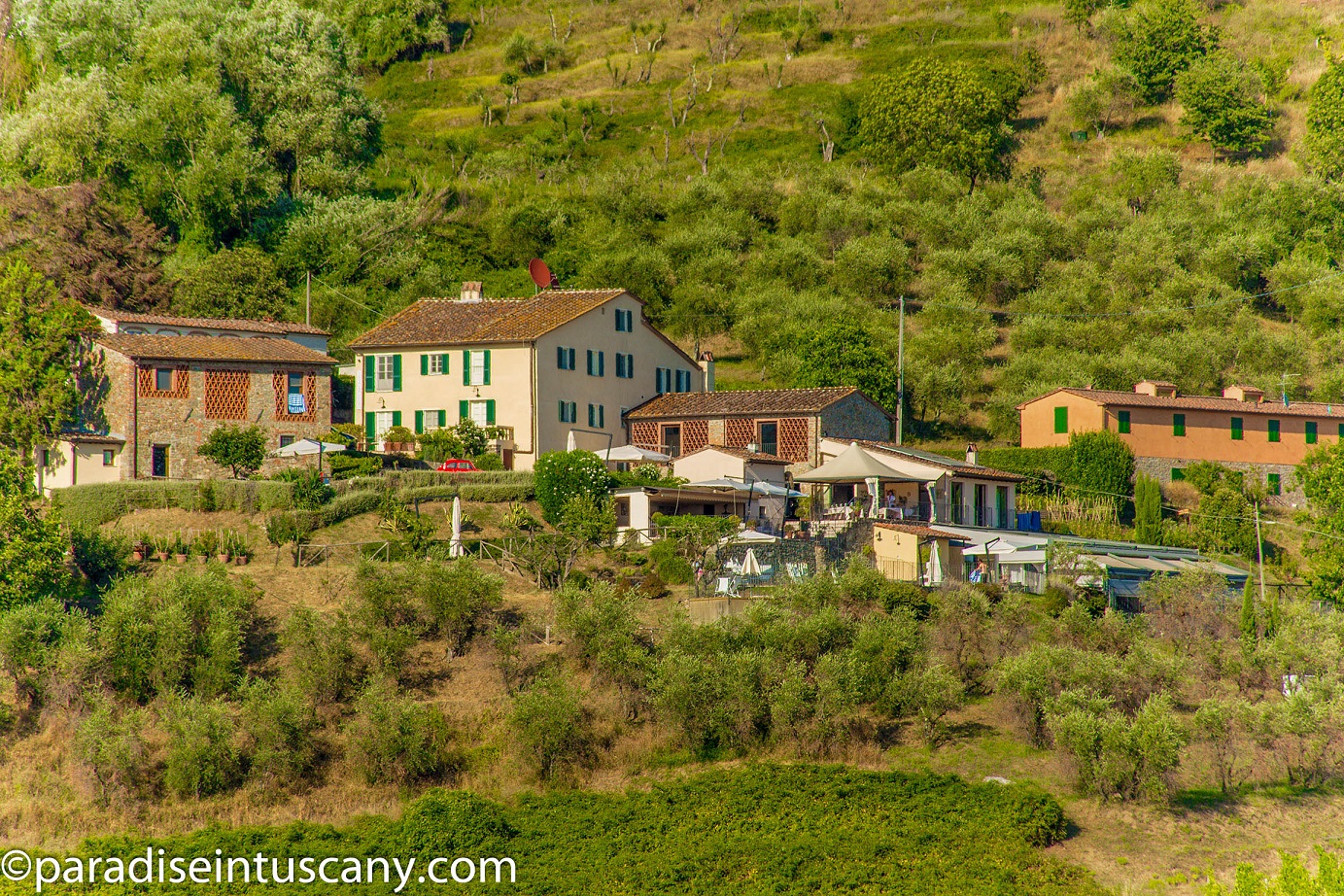 Tenuta San Pietro Estate
Magnificent Tuscan country estate with a famous restaurant, boutique hotel and land including olive oil and wine production. All with stunning views over the Lucca Valley – just 15 min. drive to downtown Lucca
Tenuta San Pietro, peacefully located among the northern Tuscan hills, is well suited for doing excursions – both by foot and on two wheels - to appreciate the natural landscape of the area.
The property represents a perfect way to do some eco-tourism, respecting and appreciating the beautiful Tuscan nature and taking the opportunity to regain the best physical and psychological condition.
Tenuta San Pietro lies in the heart of the Lucca countryside, with well-known wine producing areas like Valgiano, San Colombano and Matraia.
The property can be sold as the Company running the Hospitality business – with the commercial activity including forward bookings and a history of accounts, or without the commercial activity, thus switching the use to holiday accommodation. Also, it could easily be converted into a multi-occupancy house ideal for time sharing options or to create a retreat for large families who want both a sense of community and privacy.
Splendid country estate hosting a Boutique 4S+ hotel with its own award-winning restaurant, olive oil and wine production.

Located on the northern side of the Lucca valley – enjoying both sunrise and sunset - with the oldest building from 1780; all the buildings have been refurbished in 2005-2007.

The facilities at this impressive estate features:
o Event space for up to 140 people
o Restaurant with 50 covers
o Sleeping capacity for 20-22, with additional 30 close by
o Toscano smoking room w/fire place
o Meeting room for 15 people
The restaurant has the following structure:
o Alfresco for 50 people and indoor for 50 people
o Event dining 140 people
o Private dining for 10
o Wine cellar with conference room for approx. 22 people
The hotel has the following structure:
o 8 Double Rooms
o 2 Suites
o Tower room – single bedroom with en-suite bathroom, boasting a superb view over the Lucca valley.
o Terrace plaza
o 2 Lounges w/fireplaces
o Modern bar in traditional style
Olive grove with approx. 450 trees, producing an excellent olive oil that won the second prize for Best Extra Virgin DOP Lucca for Intense Fruity Category in 2009.

Vineyard with 2300 vines giving approx. 4300 bottles of red wine. The owner has the license for expanding the vineyard to 4300 vines.

Organic vegetable garden

Heating: Electricity and LPG
Key distances (approx.):
• Lucca: 15km/9.3mi
• Torre del Lago (opera festival): 47,6km/29.6mi
• Carrara marble quarries: 78km/48.5mi
• Pisa (closest airport): 52km/32.2mi
• Florence: 80km/49.7mi
• Siena: 156km/97mi
• Cinque Terre: 133km/82.6mi
• Nearest shop/bar – 4km /2.5mi
Info about taxes and other purchase costs
Purchase tax as Second home or Non-resident (approx.): 9% of cadastral value.

Purchase tax as a First home and Resident (approx.): 3% of cadastral value.

The cadastral value is typically far lower than the market value.

Registration of contract at Notary Public (approx.) € 2,000.00.

Notary Public fee (approx.) €3000

Technical report for Notary Public: can vary according to the complexity of the task – range € 2000 - 4000

No broker commission paid by the buyer
For a printable presentation, please click here